Switching to LCC is not only quick and hassle-free, you'll start saving money straight away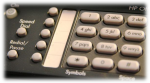 .
You can be confident that switching to LCC won't cause any disruption to your business operations and your service will be uninterrupted. LCC offers a like for like transfer retaining all of your existing service. If you are transferring your phone line from another supplier then it's also completely free to set everything up, whether you run your business from home or several offices.
Why Should I Use LCC For My Business ?
LCC is a fast-growing independent UK supplier of cost-effective services and bespoke unified business communications solutions to SME, mid-market and corporate businesses. Since 1996, LCC has built a first class reputation, based on reliability, simplicity and the highest standards of customer care.
Our in-house customer support centre is UK-based and provides technical support 24/7, with dedicated account managers and internal support teams making sure that your business receives nothing less than the very best quality of support at all times.
Will There Be Any Interruptions To My Telephones Or Service At Any Point During The Switchover ?
No, the switchover is a completely seamless transition. This will allow you to continue with your normal working day without disruption.
What Costs Are Involved In Switching Our Communications To LCC ?
None, there are no joining, registration or hidden fees when switching your services to LCC.
How Do I Move My Services To LCC ?
To discuss your business' individual needs or for advice on switching to LCC, call 0800 6522256 or request a call back. Switching to LCC is simple. LCC offers a like for like transfer retaining all of your existing services and adding more besides.